Printing on Windows
Before setting up your printers, please review the overview of Printing at ICERM.
The following instructions assume you are connected to the Brown University network via wireless (Brown, Brown-Guest, or eduroam).
Setup Instructions
1. Open the Start Menu and navigate to the Settings window.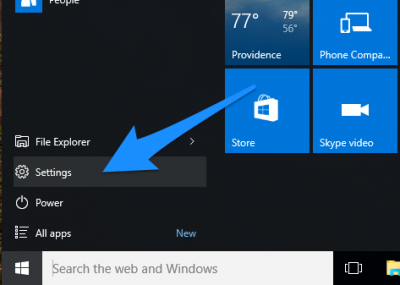 2. In the settings screen, click on Devices, then scroll to the bottom and click Devices and Printers under related settings.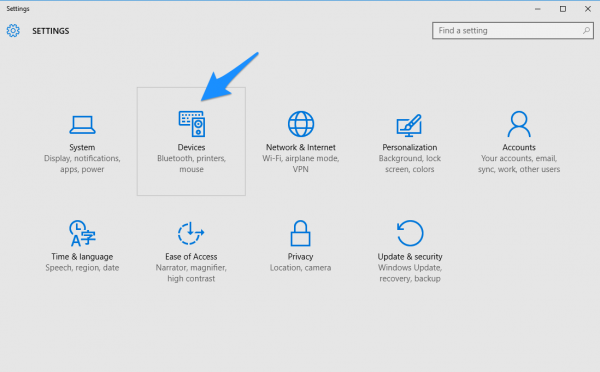 3. Click "Add a printer" at the top of the control panel window that opens.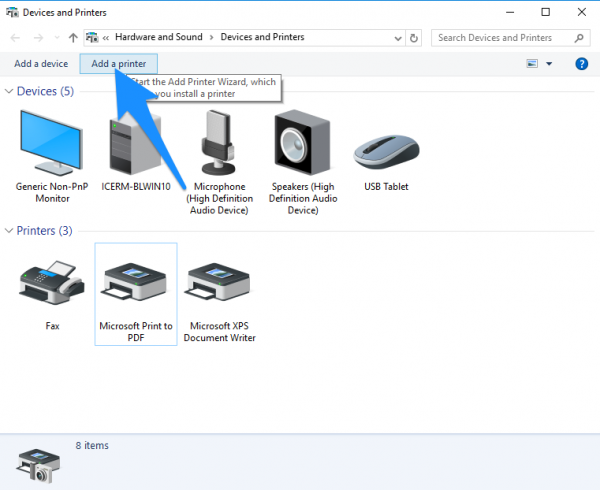 4. Select "The printer that I want wasn't listed".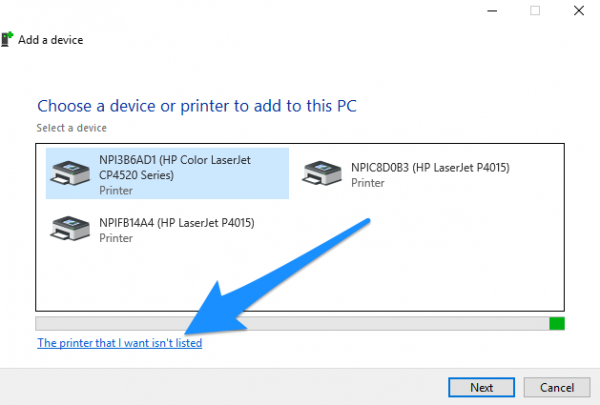 5. Select "Add a printer using a TCP/IP address or hostname".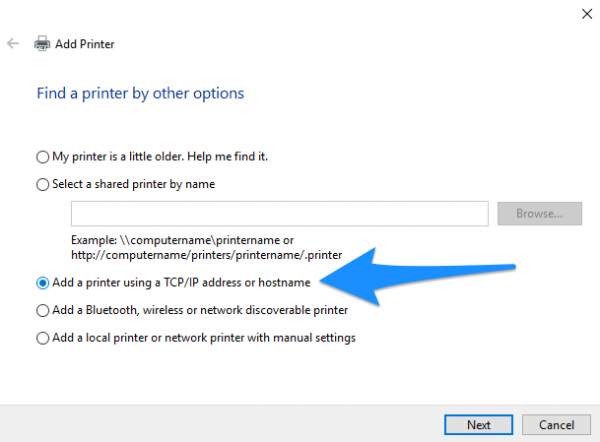 6. In the Hostname or IP Address box, enter the printer's device address for the printer you wish to add. Be sure to un-check the Query the printer automatically option.
11th Floor Copier: icerm-copier.devices.brown.edu

10th Floor LaserJet A: icerm-ljp4015a.devices.brown.edu

10th Floor LaserJet B: icerm-ljp4015b.devices.brown.edu
7. Click next and Windows should detect the printer.
8. Select the printer driver to use. If the correct driver is not listed, click the Windows Update button to download an updated driver list.
For the 11th Floor Copier, select Canon → Canon UFR II Color Class Driver.

For the 10th Floor LaserJets, select 

HP → HP Universal Printing PCL 6 (Note:

The driver can be found here:

Download)

.
For the 11th Floor Canon Copier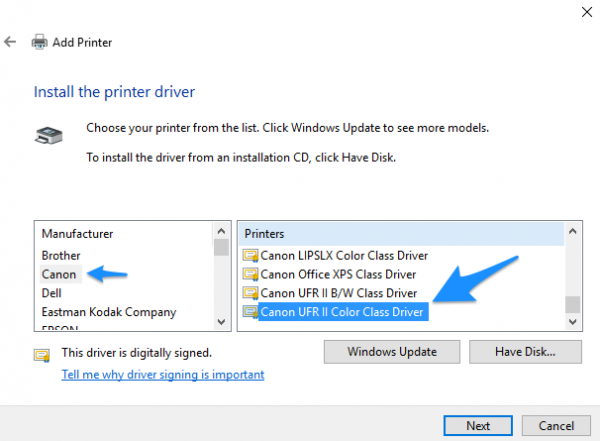 For the 10th Floor HP LaserJets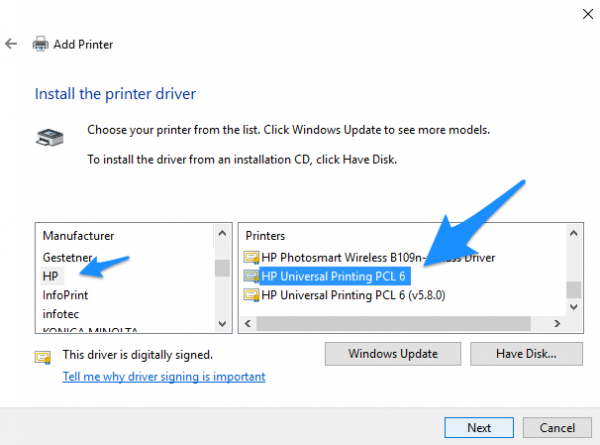 9. Give the printer a name.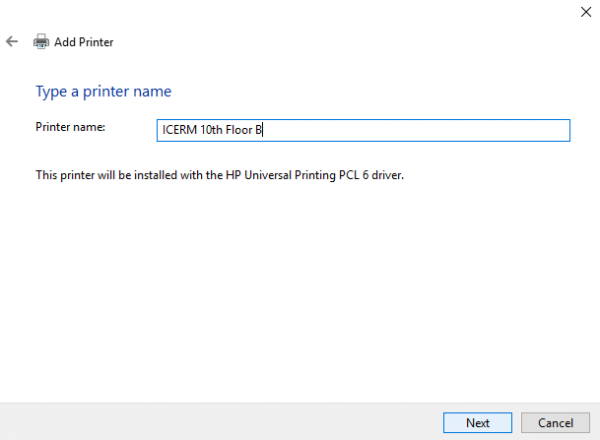 10. If prompted, choose "Do not share this printer".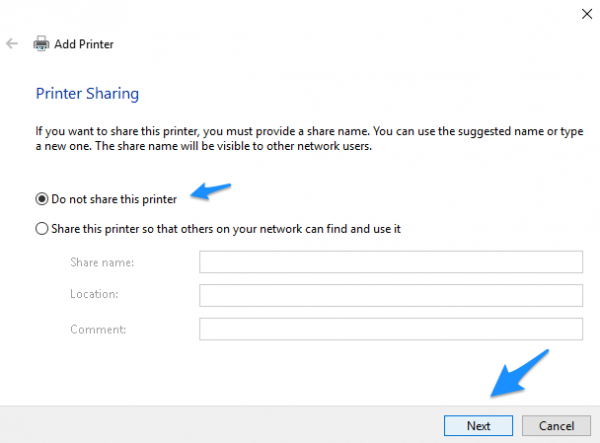 11. At this point, Windows should tell you the printer was added successfully. If you wish, print a test page, then click "finish".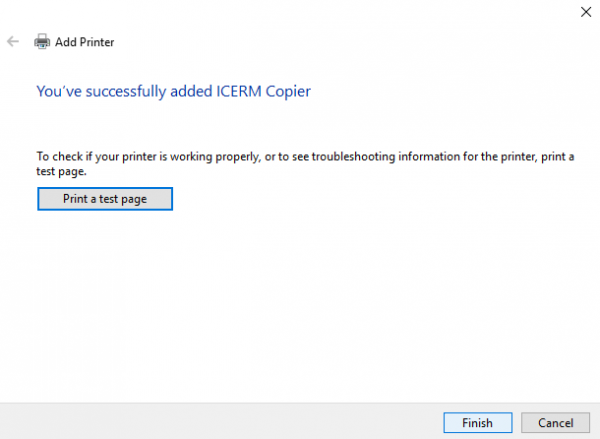 Enabling Duplexing (Two-Sided Printing)
1. Right-click the newly added printer and click Printing Preferences.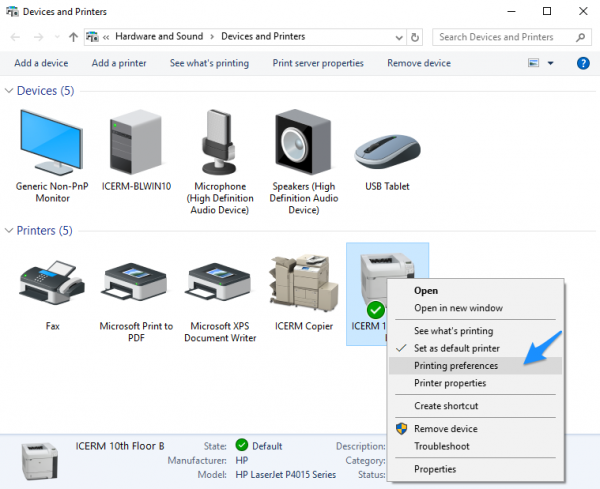 2. Select the two-sided option you wish to use in the Print on Both Sides dropdown.
For the 11th Floor Canon Copier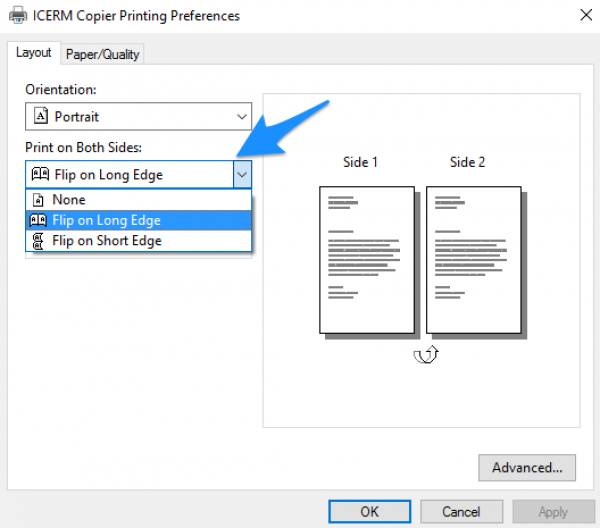 For the 10th Floor HP LaserJets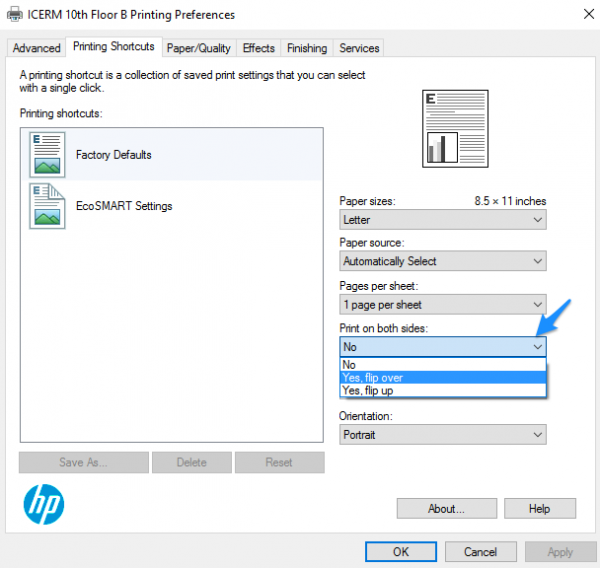 If you have questions about these instructions or require further assistance, please contact the ICERM IT staff by dropping by the administrative offices or emailing support@icerm.brown.edu.